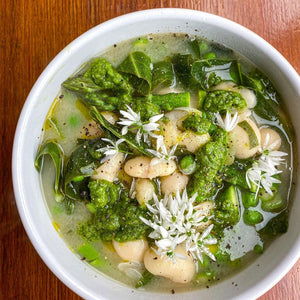 Brothy Beans + Greens
Tiggy, aka @tiggys.kitchen is one of our founder, Amelia's, OLDEST friends. They grew up next door to one another + both became pretty obsessed with food!

Tiggy cooks up veg-centric food + buys locally where possible. Give her a follow to keep up to date with nutritious, DELICIOUS + seasonal recipes.